Just because your roof may be covered in algae, moss or stains does not necessarily mean you need a new roof. In fact, a professional chemical roof cleaning can help restore the original look and colour, without the expensive cost of a roof replacement.
Here are five reasons why you should contact It's Gutter Be Clean to help restore your roof instead of opting for a pricey replacement:
Roof cleaning can restore the aesthetic beauty of your roof, making it look like new again!
Roof cleaning can help improve the roof longevity while saving you time, money, and effort.
Roof cleaning can help you protect your investment and improve the outwards appearance of your home
Roof cleaning can improve the health and structural stability of your home by removing molds, stains, algae, and moss.
Roof cleaning can help you lower your energy bills with safe removal of the moss that could be impacting your insulation,also keeps gutter waste to a minimum, thus meaning money saving on regular gutter clean out visits.
.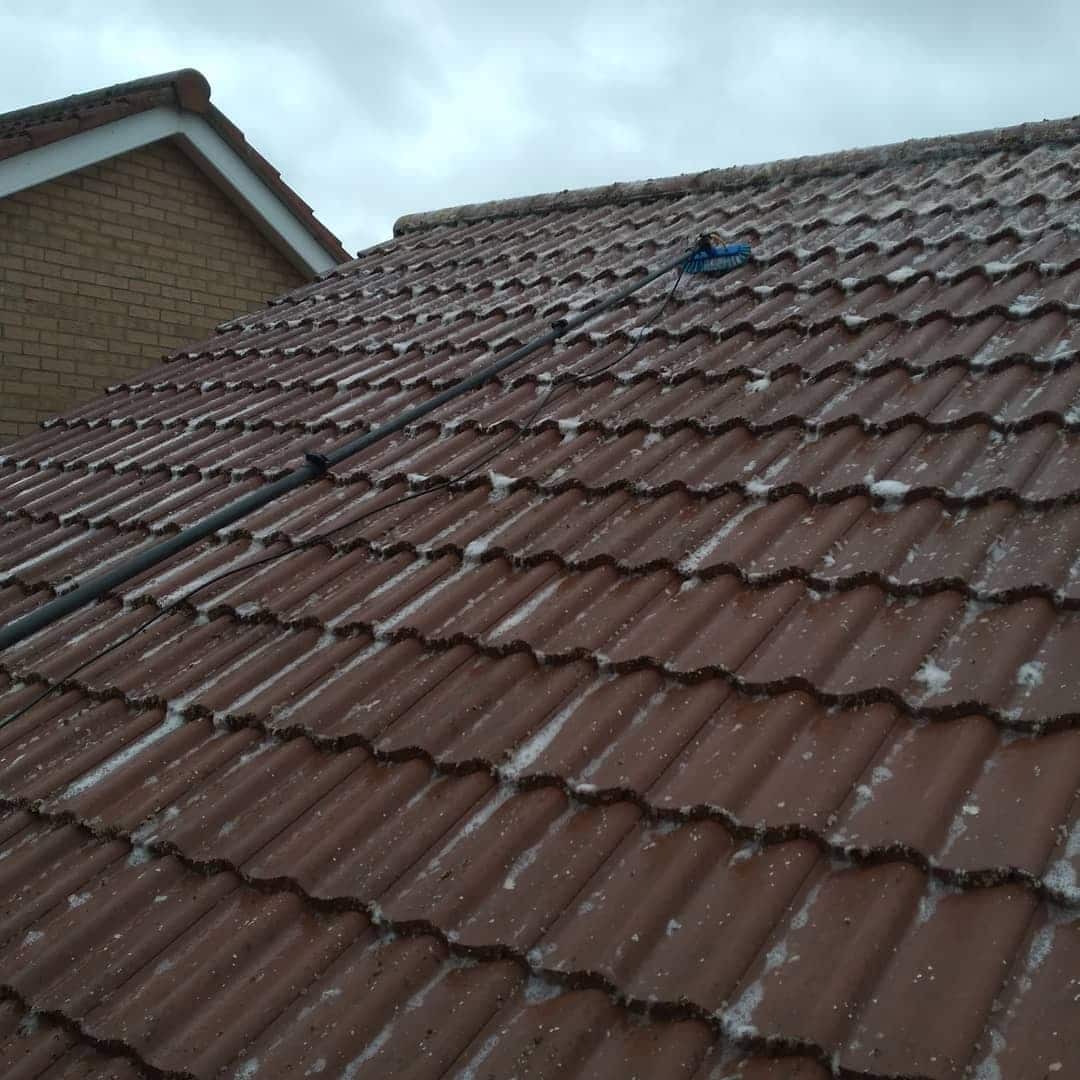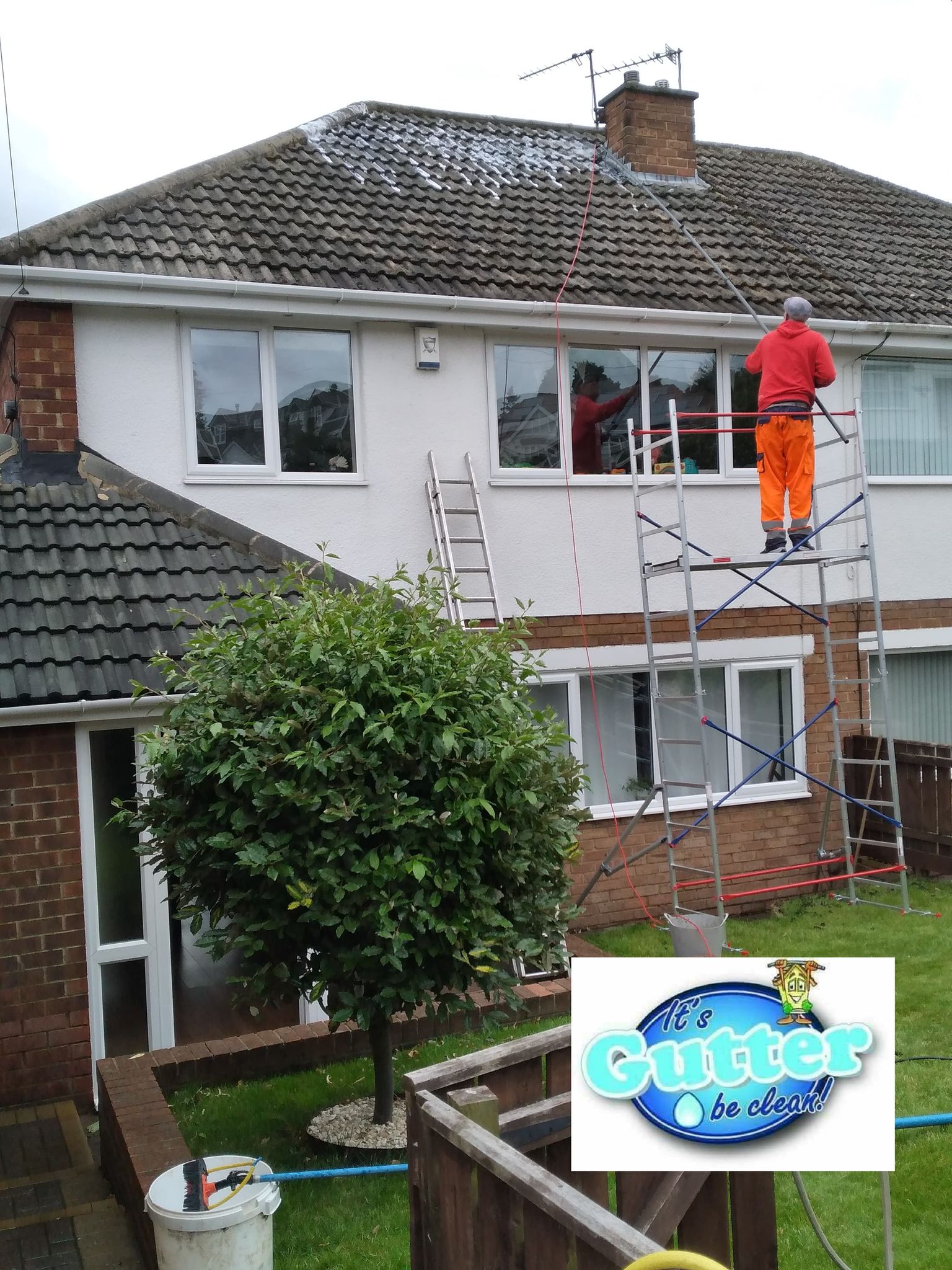 Roof Cleaning Without Pressure Washing
We have 2 different services, we do not powerwash roofs.
Our scrape and treatment service slowly kills the organisms of moss, lichen, mold, and fungus. This roof cleaning treatment cleans the roof gradually meaning normally within 3 to 12 months all organic matter is dead and won't grow back! We give a 5-year guarantee on this service.
Normally we can access the roof from ladders and cat ladders but sometimes a scaffold or tower is required.
Our other service is our chemical soft wash roof cleaning service and treatment.
This service does require scaffolding or towers, the process is very different and requires much more work and layers of prep.
This service does give instant results compared to our scrape and treatment. We add multiple layers of soft wash chemicals specially mixed to the right combination. Using our own approach we revive the tile surface back to as near new as can be. We then reapply a treatment for extra protection to prevent regrowth
Our years of experience means we can offer a complete, effective roof cleaning service that can cope with the North East and Yorkshire elements. All homes can be different, we give your home the fresh look it deserves.