Here at It's Gutter Be Clean, our patio restoration services is extremely EXTENSIVE, more than just a powerwash, from the professionals in patio restoration to make your patio look NEW again!
We are experts in the restoration of Indian sandstone, Yorkshire stone, slate, porcelain decking, tarmac and many other types of ornate slabs.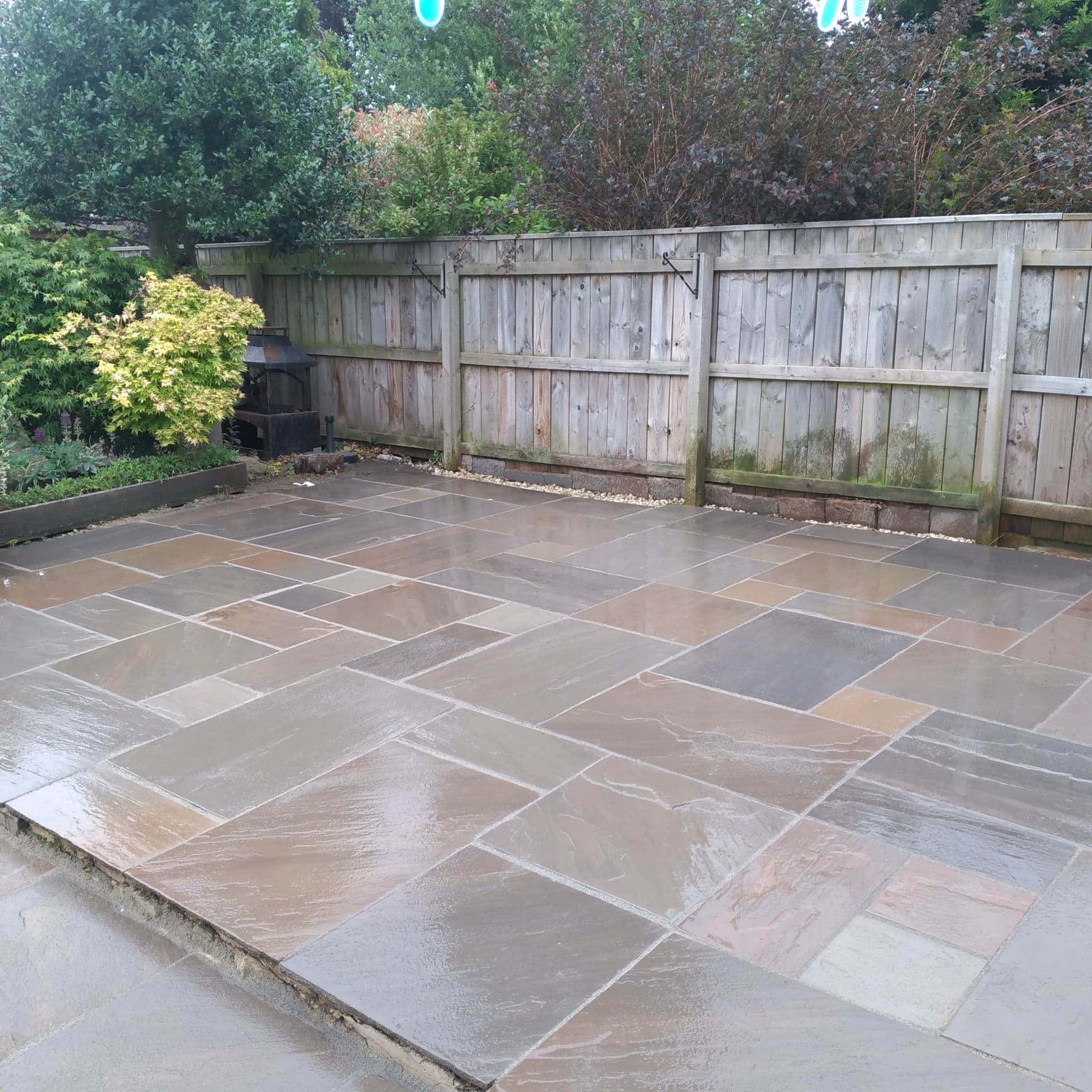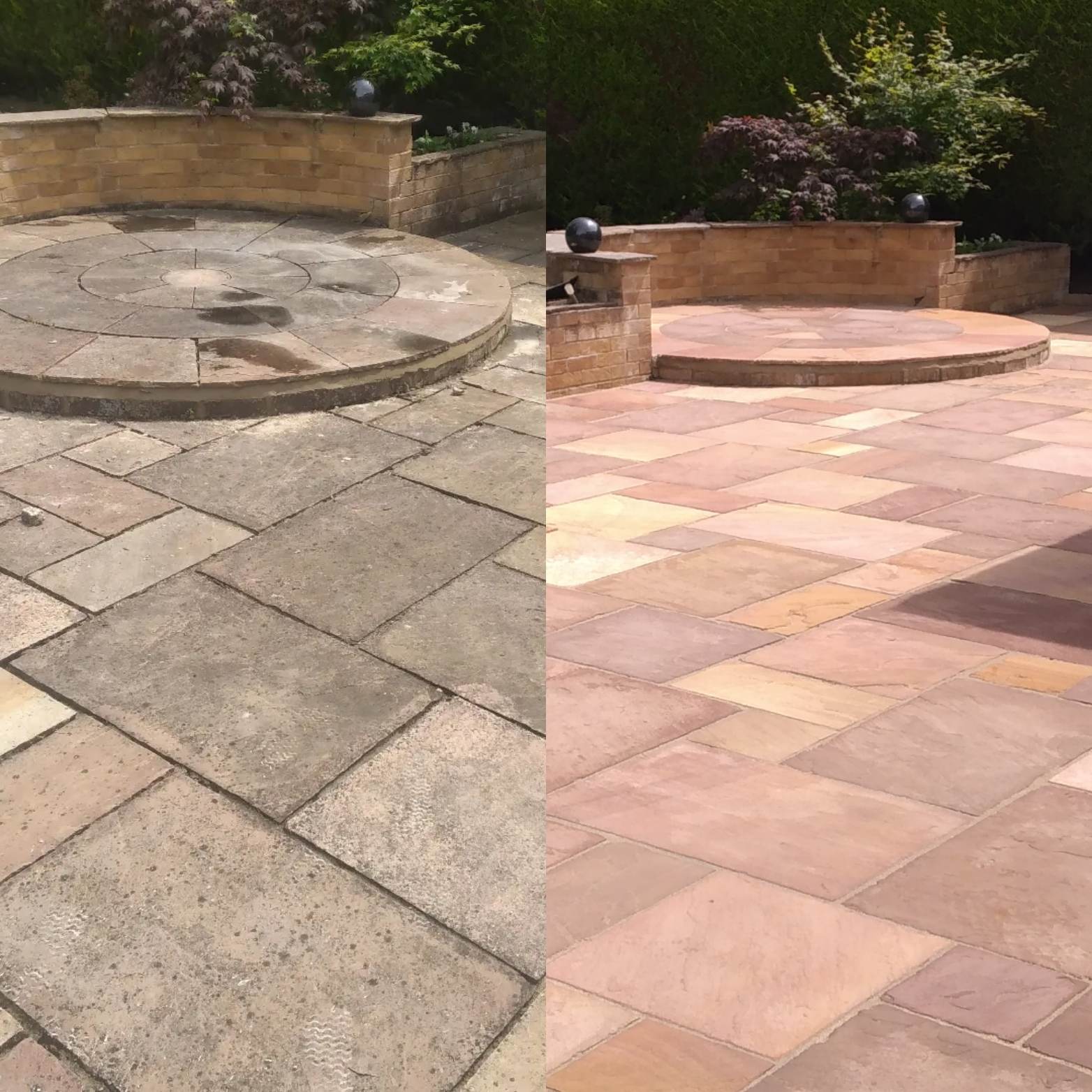 We deal with fungus and moulds, the dreaded blackspot fungus, algae, moss, and ingrained dirt . We also do a full grind out and re-point service in 5 amazing colours to blend your patio into a perfect finish.
We can also strip old sealers and we can add new nano-based products way better than sealers. We can also deal with rust stains off patio furniture, paint removal spots and of course sanitise and clean bad odours from pets.
Speak to us about what can be achieved with our free visit and survey. We come and let you know what we can do and what isn't possible, honesty is the best policy.