Frankly, there's a lot of cheap rubbish on the market these days often so poor you will not even find the makers mark on it, and there's no shortage of cowboys that will fit it badly for you as well.
Quality gutterings are made from tough UV impact resistant plastic and have passed stringent quality control so all the joints have even pressure, this ensures the seals remain waterproof for years to come.
We only fit British made guttering.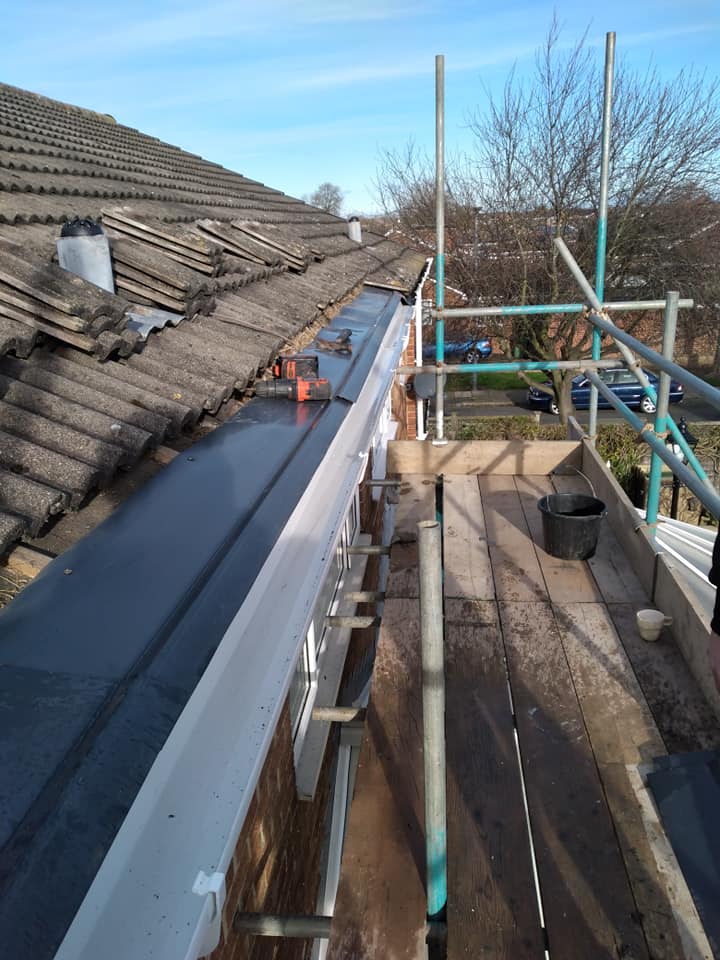 Gutterings are fixed to the fascia, wall plate or brick work of your house, just under roof level. The purpose is to collect the rainwater and allow it to run away down a gentle slope cleaning dirt out of the gutter as it flows to the down pipes and away.
Common styles: half-round, square line, ogee, deep flow, in many different varieties of sizes from 100mm to 127mm.
Not all gutters are the same and a small increase or decrease in size means it won't fit or work correctly, speak to us about quality gutter repairs that are guaranteed!